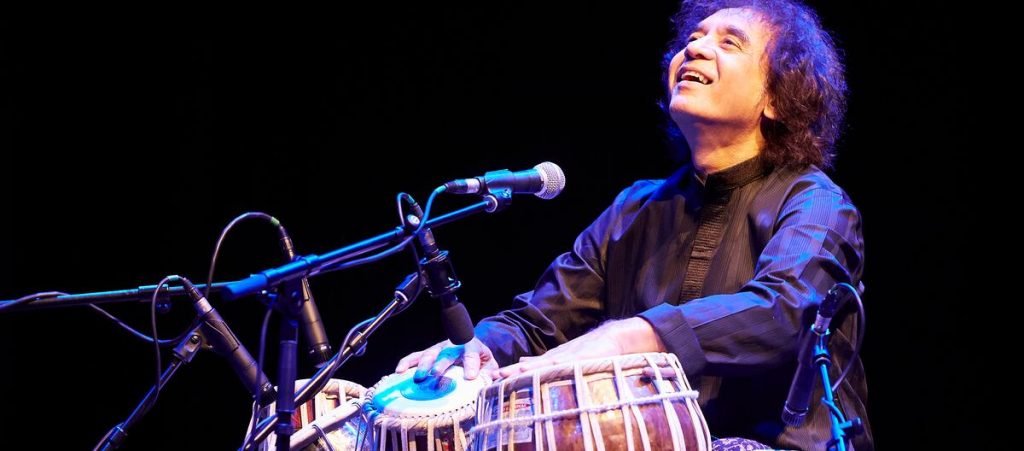 We at Art Asia are so proud to support the world-famous Zakir Hussain live performance in November at Mayflower Studios, Southampton, in partnership with City of Culture 2025.
Zakir Hussain's spectacular tabla playing is one of the great sounds in music today – a virtuoso at the very height of his creative powers.
He played with Ravi Shankar and Ali Akbar Khan, and then made his name through a series of extraordinary collaborations. One bright thread running through his life is his work with John McLaughlin in the great acoustic group Shakti, but this group is also inspired by Planet Drum, his ever-evolving collaboration with Mickey Hart from the Grateful Dead.
Zakir Hussain, Tabla
Marcus Gilmore, Drums
Abbos Kosimov, Doyra and Uzbek Percussion
Sabir Khan, Sarangi
EXCLUSIVE OFFER: Book the best available tickets at just £19.50 for a limited time. Just use the discount code SO25 when booking online.
Monday 22nd November 2021, 7:30pm at Mayflower Studios, Southampton
Want to learn the Tabla? Find out more in our classes HERE
This event forms part of our 40th Anniversary year celebrations, promoting culture and community through South Asian arts and culture.
Join us for our 40th Anniversary celebration event on 21st November at MAST Studios, where we showcase live performances by some of Art Asia's most loved performers including live music and dance from Sanju Sahai, Vidya Thirunarayan, Pooja Angra, Rakhi Sood and Bollywood Songs presented by Dynamix Band.
Delicious snacks will be included as part of your ticket and will be provided by Sanjha's Punjabi cuisine READ MORE