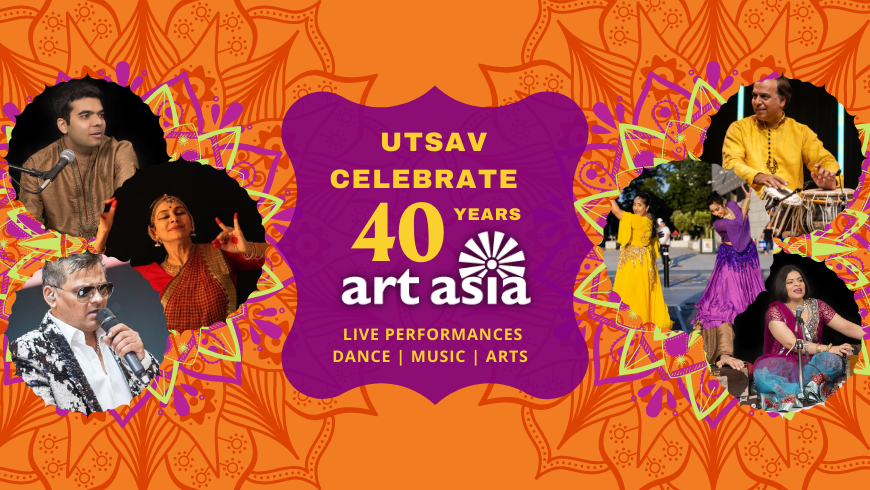 Event Information
Utsav – Join us for our 40th Anniversary celebration event!
The evening will see live performances by some of Art Asia's most loved performers including live music and dance from Sanju Sahai, Vidya Thirunarayan, Pooja Angra, Rakhi Sood and Bollywood Songs presented by Dynamix Band.
Delicious snacks will be included as part of your ticket and will be provided by Sanjha's Punjabi cuisine.
Tickets are £10 and need to be purchased in advance so do not miss out:
PLUS:
Before the evening's spectacular performances, there are some FREE music and dance performances, dance workshops and art for you and your family to get involved in:
12:30 – 15:15 – Performance and Workshops (Bollywood, Bhangra, Kathak, Bharatnatyam)
13:00 – 16:00 – Arts, Craft and Rangoli
Gallery