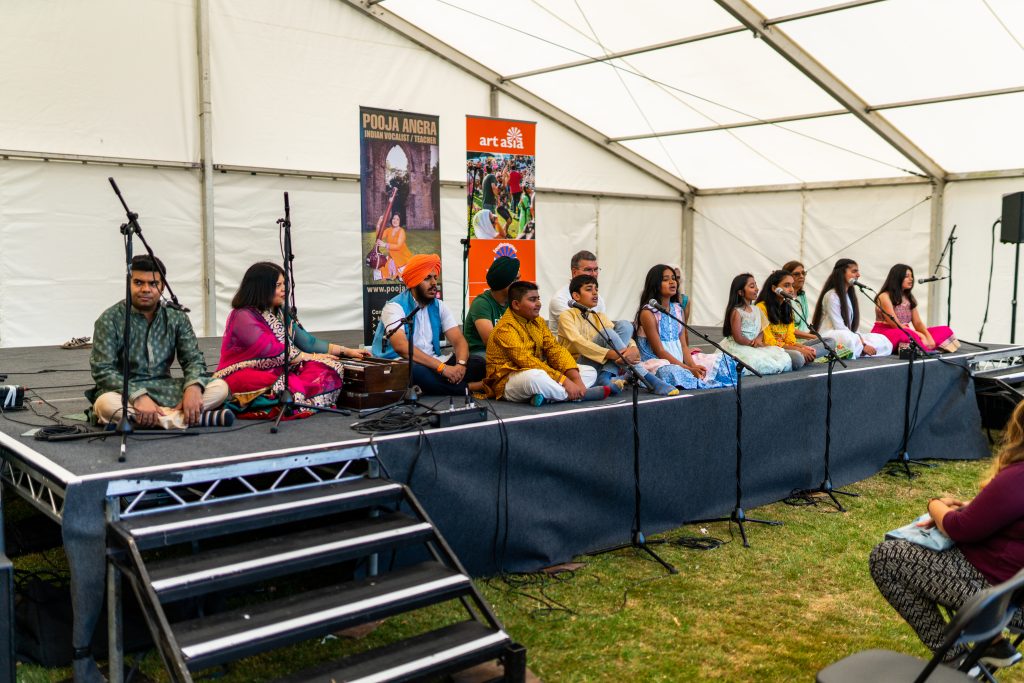 We caught up with some students who attend the Art Asia Music and Dance classes to hear their experiences in learning something new.
This week we spoke with Subhash Verma, who attends regular Music and Harmonium classes with Pooja Angra. Subhash is proof that learning something new can start at any age, having taken up classes after his retirement.
Here's more from Subhash:
"I joined the Art Asia music classes in January 2013, soon after my retirement. I have been a student ever since and have never missed a session. Having no previous experience beforehand of singing or playing any musical instrument, this was a wonderful learning for me. I have enjoyed the classes immensely. It is all due to the teaching methods used by Pooja. She is a very talented artist and a thorough professional teacher.
"It is one thing to be a good artist, but everyone cannot be a successful teacher. In Pooja's case she is a wonderful teacher too."
I have enjoyed the learning of new Ragas, where we all are given a chance to sing in group as well as solo in front of our fellow students. Playing the harmonium adds to the enjoyment even more. I have performed in public places in various functions along with other students. All these Art Asia functions were led by Pooja. We all perform in the Art Asia Annual event; this event the family and friends of the students are invited to be the audience.  This adds to our joy that our nears and dears can appreciate the hard work put in by all and the pleasant results it brings.
The most important aspect of the teaching by Pooja is that she is able to help in joining in with the singing if she finds student might falter. This is done without embarrassing the student; the student gets encouragement and performs better by this great gesture."
Book classes with Art Asia
If you're interested in starting music or dance classes with Art Asia click
here
– the classes are open to all ages and abilities.