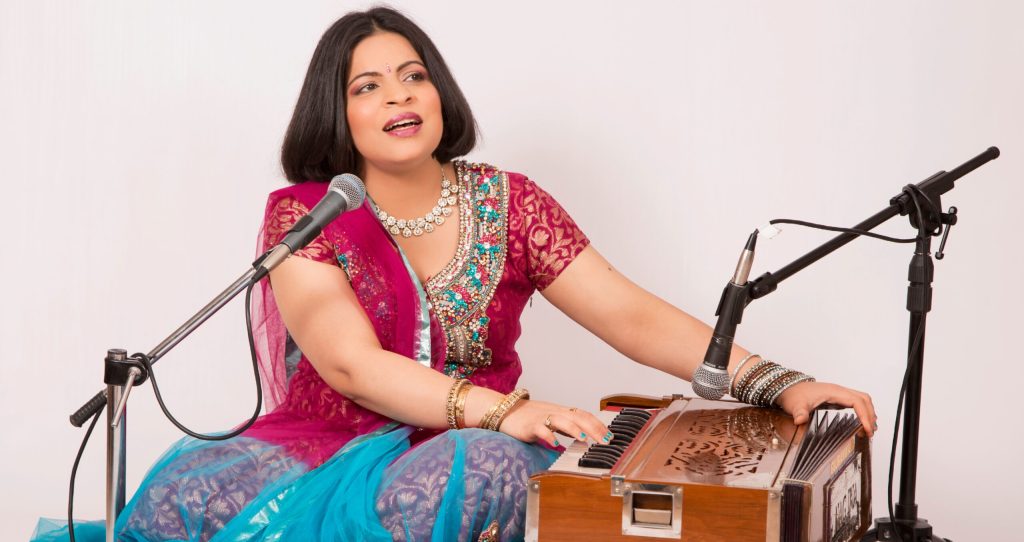 Go to payment
Class Information
Students learn different traditional and scientific methods to enhance the tonal quality of voice, its pitch and projection.
Each singing and Harmonium for mixed abilities lesson begins with vocal exercises to strengthen and improve the quality of voice. The students would learn different forms of Indian music such as classical music, different ragas and they can learn to sing different tunes of Bollywood music. In addition, the students also learn basics of playing Harmonium. The emphasis of the classes is to improve and develop vocal skills and to give an insight into Indian and Bollywood music.
The Singing and Harmonium – mixed abilities class is led by Pooja Angra. Pooja has over 20 years of experience in teaching Indian Music. She has been teaching at Art Asia for last 15 years. Pooja has held several workshops at schools, colleges, music centres and music festivals. She has also been actively involved in designing and delivering several cross-generational and cross-cultural educational and artistic projects.
Pooja's teaching techniques and range include: 
Motivational approach
Knowledge dissemination to a wide range of age groups
Periodic evaluation through series of tests
Participative curriculum through direct exposure to stage shows
Unique display of Indian music on music instruments like Violin, Saxophone, Keyboard and Guitar
Training for improved voice
Lessons on Hindustani classical, Semi-classical, Bollywood, Ghazals, Bhajans, Shabads, Sufi and Folk songs.
Contact Pooja Angra on education@artasia.org.uk for queries about this class.
Are you interested in more classes from Art Asia? Click here 
Download forms
Class Registration and emergency contact form 2023-24

Download

Singing and Harmonium Mixed Abilities Timetable Autumn Term 2023

Download

Singing and Harmonium Payment Form 2023-24

Download
Payment