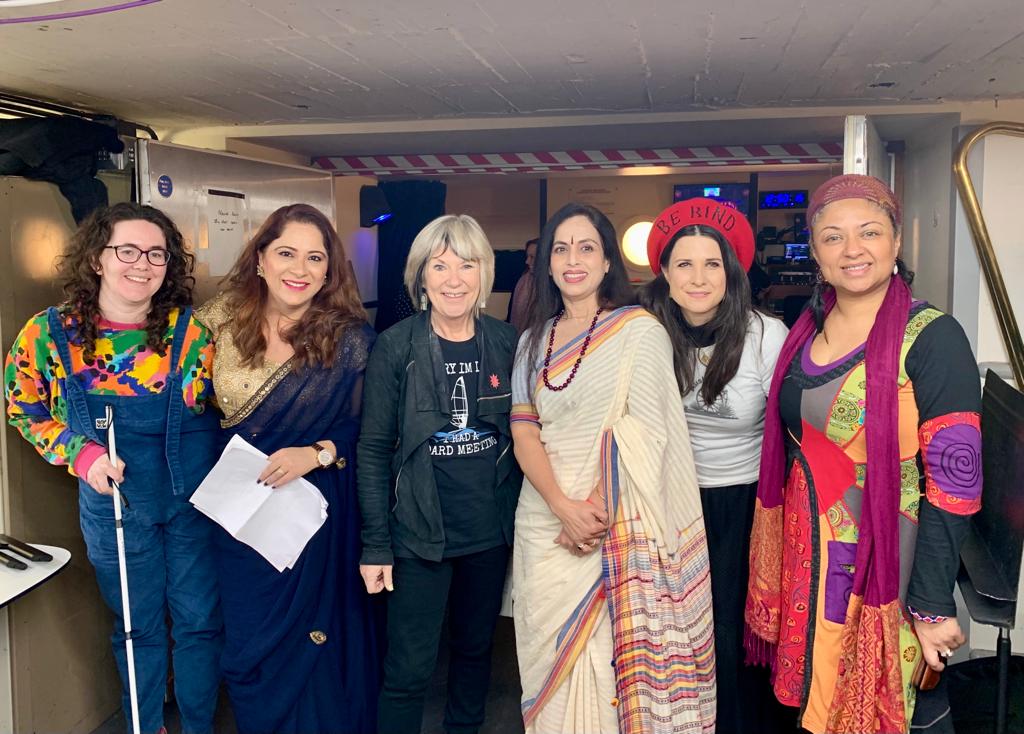 We were delighted to be a part of the WOW Festival 2022 at the Royal Festival Hall, Southbank Centre in March 2022.
WOW Founder Jude Kelly and guests talked about women, power and leadership. We heard about innovative leadership styles from some of the women at the forefront of change including MP and founder of VoteMama UK, Stella Creasy, author and First lady of Iceland, Eliza Reid, and more.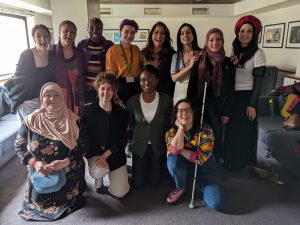 Image above: WOW Festival women speakers including Art Asia associates Anjali Mavi and Romana Syed
We had the honour of joining the stage as part of Women Leaders South West to reflect on an act of leadership that has impacted their lives and discuss their pioneering arts leadership programme, which seeks to address the gender imbalance in senior roles.
Our talented associates Anjali Mavi & Vrushali Hariha shared spoken word poetry and a BSL interpreted screening of a short film.
It was a very proud moment for Art Asia and its team.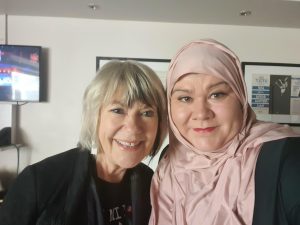 Image above: Art Asia associate Romana Syed with WOW Founder Jude Kelly