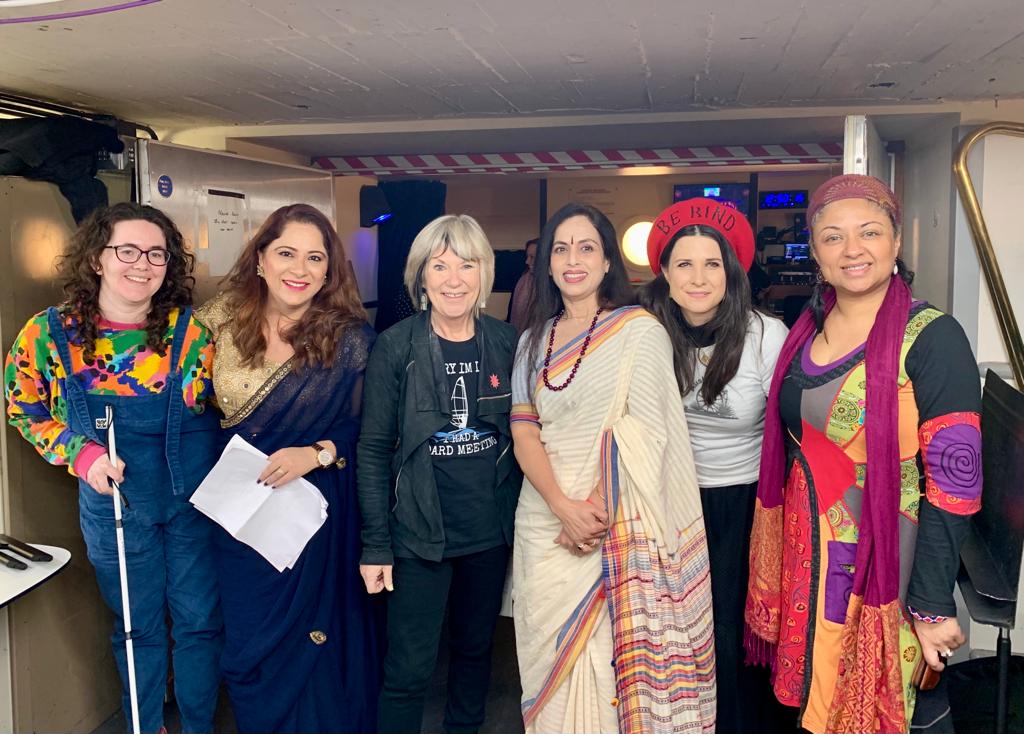 Women Leaders South West Project (WLSW), aims to address the gender imbalance in the arts and cultural sector and has chosen 16 incredible Associates for a training opportunity in South West England. The organisations involved are The Point, Activate Performing Arts, Art Asia, Diverse City, Kaleider, Pavilion Dance South West, Strike a Light and The Arts Development Company.
As part of the programme each organisations will host two Associates each over the next eighteen months, supported by social entrepreneurship and business training from Southampton Business School and mentoring from Jude Kelly and The WOW (Women of the World) Foundation. The programme is funded by Arts Council England's Transforming Leadership scheme 
The two Associates working with Art Asia are Anjali Mavi and Romana Syed.
Anjali is an active member in the cultural landscape of Southampton and Eastleigh. She is a voluntary radio presenter with Southampton's Unity 101 and Hot Radio Dorset. She is also the co-founder member of three cultural organisations in the South West region Eastleigh & Southampton Asian community (ESAC) Bournemouth Poole & Christchurch (BPC) Asian Community Music Lovers of Bollywood (MLB) As an active member of these organisations her aim is ensure that art and culture thrive in all communities and that they are accessible to all. 
Romana  is based in Southampton and is the founder of Women's Integration Group in Southampton.The aim of the group is to reduce isolation of women in the community and help them to engage in activities with their young children through various arts and crafts activities. She is deeply passionate about community engagement and aims to make significant changes for all by using creativity as a tool.
Phil Gibby, Area Director, South West, Arts Council England, said:
"We are proud to have invested in Women Leaders South West, a consortium of eight successful female-led cultural organisations from all corners of the South West, through our National Lottery funded Transforming Leadership programme… We send our congratulations to the associates and wish them well in this opportunity. We look forward to watching the next generation of female leaders in the South West develop."
Related Workshops & Events