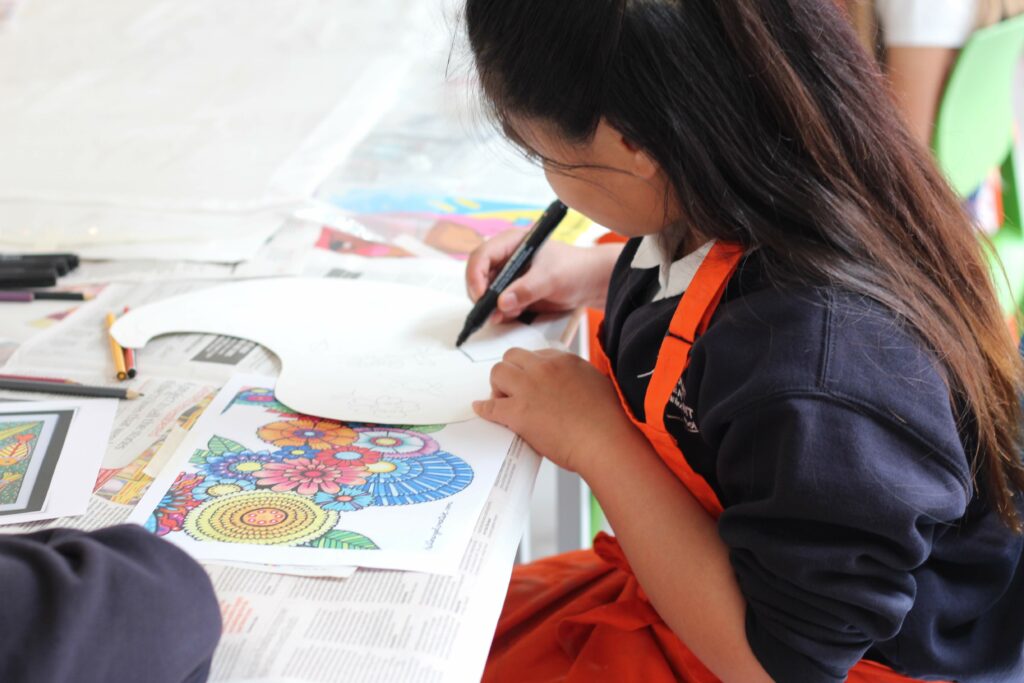 Workshop Information
Discover the rich and diverse patterns of South Asia or learn about traditional craft techniques and materials used in the sub-continent. Workshops can be tailor made to suit your needs.
Learn what a Rangoli pattern is and why it is used. Use your mathematical and artistic skills to create your own Rangoli pattern.
Ever heard of Mehndi? Or henna? Discover what the words mean and how you can create patterns that you can wear!