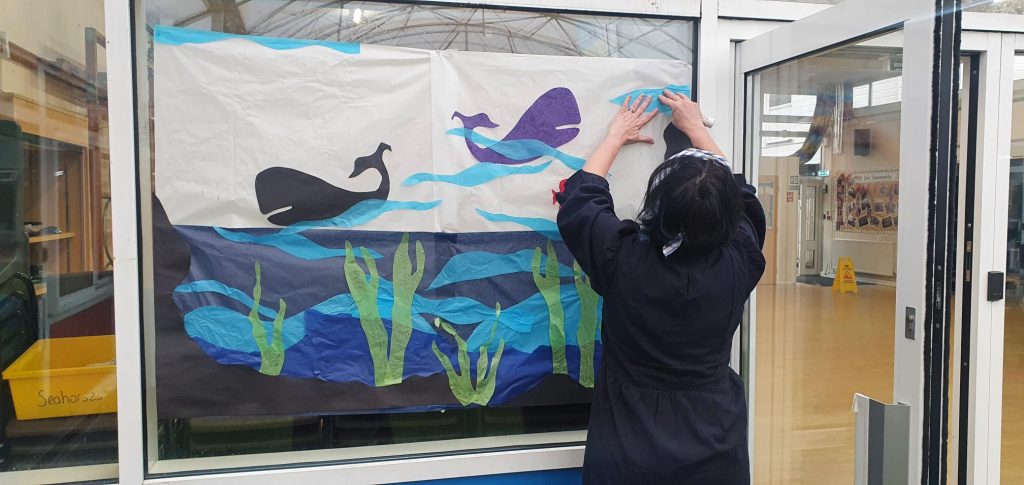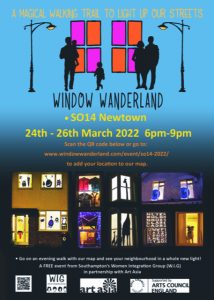 Window Wanderland – SO14 Newtown – 24th to 26th March 2022 – 6.00pm to 9.00pm
Women Integration Group (W.I.G) in partnership with Art Asia and supported by local artist Debbie Gotley-Birch, is bringing Window Wanderland to Southampton.
An award-winning, COVID-safe project, which inspires communities around the world to set up their own magical window displays, day or night, throughout the year.
Window Wanderland is a magical neighbourhood walking trail that can be explored and enjoyed by the whole community. Go on an evening walk and see your neighbourhood in a whole new light! 
Wanderlands bring neighbourhoods together, reduce social isolation, and inspire creativity.
Click the link below to add your event to our map: