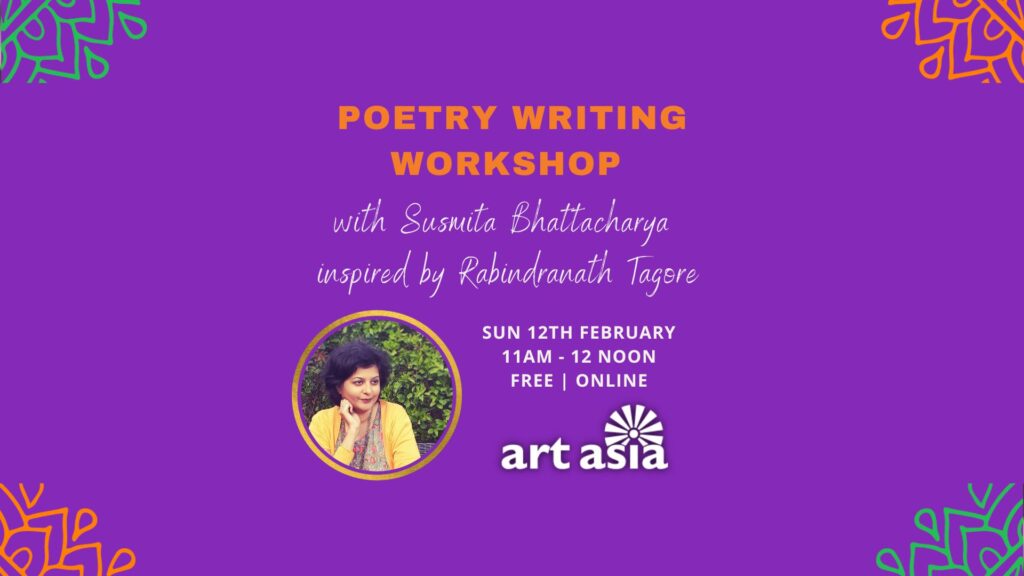 Following Tagore's footsteps join this fun poetry workshop for all the family to enjoy!
Join this free Art Asia Poetry workshop with Susmita Bhattacharya to write poems inspired by Nobel Prize winner in Literature, Rabindranath Tagore. This one-hour workshop is a perfect to spend some time writing poetry with your family in response to one of Tagore's beloved poems. These poems will be displayed at MAST Mayflower Studios as a part of International Women's Day Celebration.
We will be working on this poem by Tagore: On the Seashore
Susmita Bhattacharya is an Indian-born writer living in Winchester. Her debut novel, The Normal State of Mind was long-listed at the Mumbai Film Festival, 2018. Her short story collection, Table Manners won the Saboteur Award for Best Short Story Collection (2019). Her work has been featured on BBC Radio 4. She also teaches creative writing at Winchester University and is involved in many community-led creative projects with ArtfulScribe and Art Asia in Southampton.
Sunday 12th February 11am – 12noon
FREE and will be hosted online via Zoom. The Zoom link will be shared via email before the workshop.