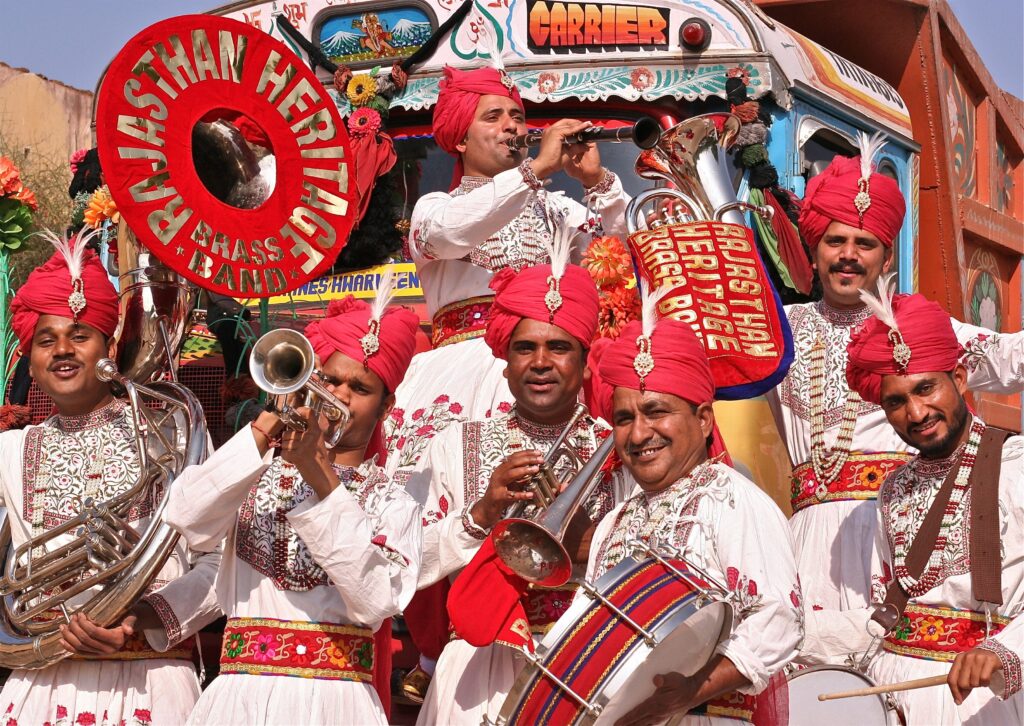 We are thrilled to announce a new sponsor for Southampton Mela 2023!
GO! Southampton, the Business Improvement District for Southampton City Centre will be sponsoring the first Arts Bazaar at Art Asia's annual free summer festival, Southampton Mela 2023, which will take place on 15th July.
The Arts Bazaar, will be a marquee full of arts and crafts, small businesses, and designer makers selling their wares. This new addition to the Southampton Mela promises to be a highlight of the event, showcasing the creativity and talent of local artists and small businesses from the Southern region.
Dahlia Jamil, Chief Executive at Art Asia, expressed her gratitude for the support received from GO! Southampton, stating, "We are incredibly excited to be working with GO! Southampton, which will allow us to create a unique and exciting experience for festival-goers at Southampton Mela 2023. The Arts Bazaar will not only provide a platform for local artists and small businesses but also add an extra dimension to the already vibrant and culturally rich event."
The Southampton Mela has been a staple event in the city's cultural calendar for over two decades, celebrating the diversity and creativity of Southampton's communities through music, dance, and art.
Arts Bazaar will enhance the festival's cultural offering and engage with a wider audience.
Stephen Manion, Executive Director at GO! Southampton said, "We are delighted to be sponsoring the Arts Bazaar at the Southampton Mela Festival this year. One of our key aims is uplift and help grow the events already taking place in the city, especially ones such as Mela, which celebrate Southampton's rich culture and diversity. We are also happy to be working with Westquay through our sponsorship to enable new activations which we hope will bring Mela to the high street and encourage movement to the city."
The sponsorship from GO! Southampton, the Business Improvement District for Southampton City Centre is part of its wider efforts to support local businesses and events in the city, aiming to create a vibrant and thriving community for all. Art Asia is excited to be a part of this initiative and looks forward to welcoming visitors to the Arts Bazaar at Southampton Mela 2023 on Saturday 15th July in Hoglands Park.
GO! Southampton is also working with Westquay and Art Asia on providing entertainment in the city centre on the same day to bring together the festival with the city centre and local businesses. 
Outdoor performances also reach the city centre
Among the highlights of the festival this year, there will be two outstanding outdoor performances that will be presented in the city centre. This will include Mughal Miniatures by Sonia Sabri Company, a stunning fusion of contemporary and classical dance, inspired by the intricate paintings of the Mughal Empire and the Rajasthani Heritage Brass Band, which is an exciting and energetic ensemble that blends traditional Rajasthani music with contemporary styles. The band has performed at major festivals and events across the UK, and is known for their high-energy performances and colourful costumes; they will also be meeting the Chinese dragon along the way!
Art Asia has been producing the Southampton Mela for over 25 years, and has become an integral part of the local community scene. As a non-profit organisation, Art Asia is committed to promoting and celebrating the diverse cultures of Southampton through its programming, including the annual Southampton Mela Festival. Art Asia is deeply invested in the local community, and is dedicated to creating accessible, inclusive, and culturally rich programming that celebrates diversity and promotes social cohesion. The funding from GO! Southampton is a testament to the organisation's commitment to these values, and Art Asia looks forward to continuing to engage with the local community to enjoy another exciting programme of events at this year's Southampton Mela.
Want to sell your wares in the Arts Bazaar?
If you are a small business or individual who creates arts and craft products and would like to sell your wares at the Arts Bazaar, download the forms HERE