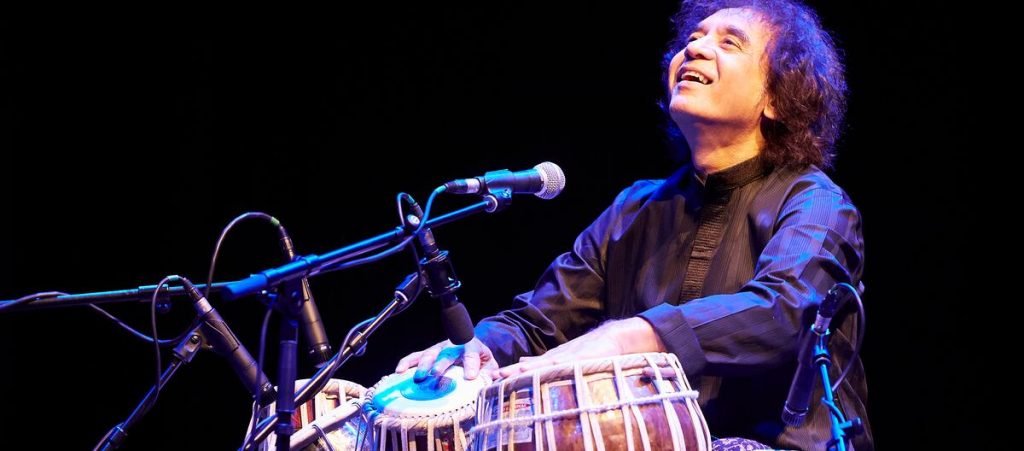 Event Information
Zakir Hussain's spectacular tabla playing is one of the great sounds in music today – a virtuoso at the very height of his creative powers.
He played with Ravi Shankar and Ali Akbar Khan, and then made his name through a series of extraordinary collaborations. One bright thread running through his life is his work with John McLaughlin in the great acoustic group Shakti, but this group is also inspired by Planet Drum, his ever-evolving collaboration with Mickey Hart from the Grateful Dead.
Zakir Hussain, Tabla
Marcus Gilmore, Drums
Abbos Kosimov, Doyra and Uzbek Percussion
Sabir Khan, Sarangi
We are proud to support this upcoming event at Mayflower Studios alongside City of Culture 2025.