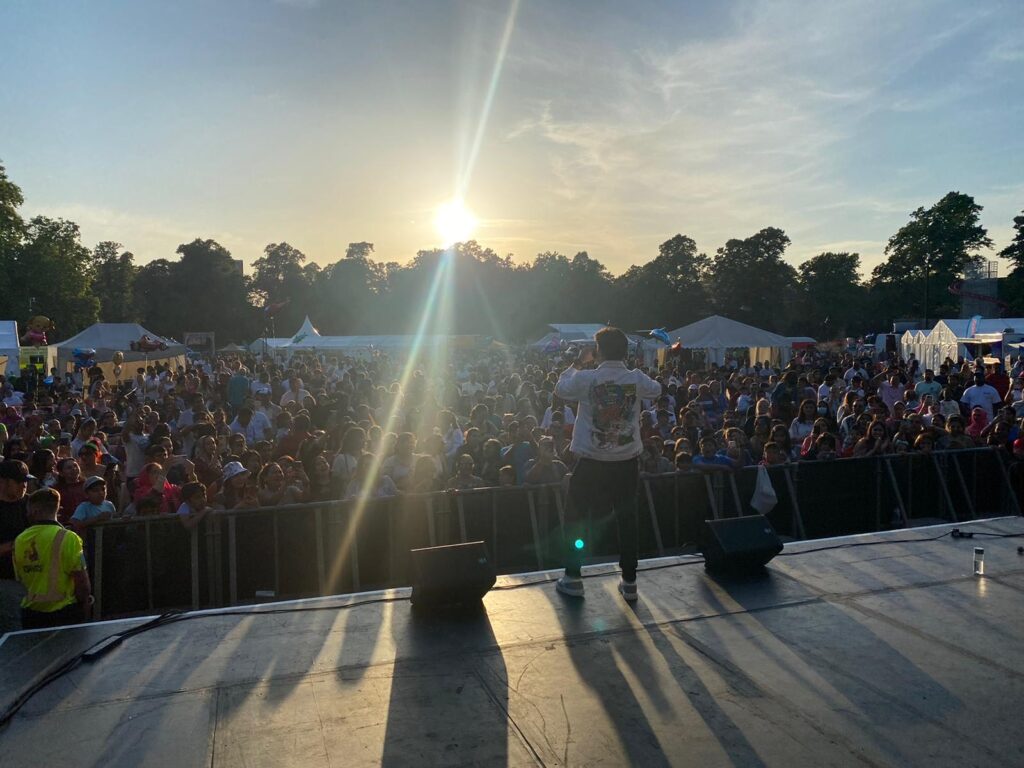 Over the last two decades, the Southampton Mela festival attracts thousands of people per year from along the South coast to enjoy a fusion of music, dance and family activities, all of an international flavour from world-class artists. We have built a reputation as a great family day out with plenty of entertainment and activities for young and old plus entrance is free, as are most of the family focused activities. Art Asia is committed to creating a sustainable and park friendly festival, we are working with festival artists, suppliers and stalls to make better environmental choices.
The Southampton Mela Festival returned to Hoglands Park, Southampton on Saturday 16th July. Over 27,000 visitors enjoyed world-class music, dance, art and music workshops alongside a huge array of popup activities, street theatre and lots of local traders and stalls. Watch our aftermovie here:
We are delighted to return to Hoglands Park on 15th July for the Southampton Mela 2023 and we are offering all traders an opportunity to take advantage of an earlybird discount offer.
If you are keen to trade at Southampton Mela 2023 CLICK HERE
Please note the deadline to submit your early bird application is 28th February 2023.