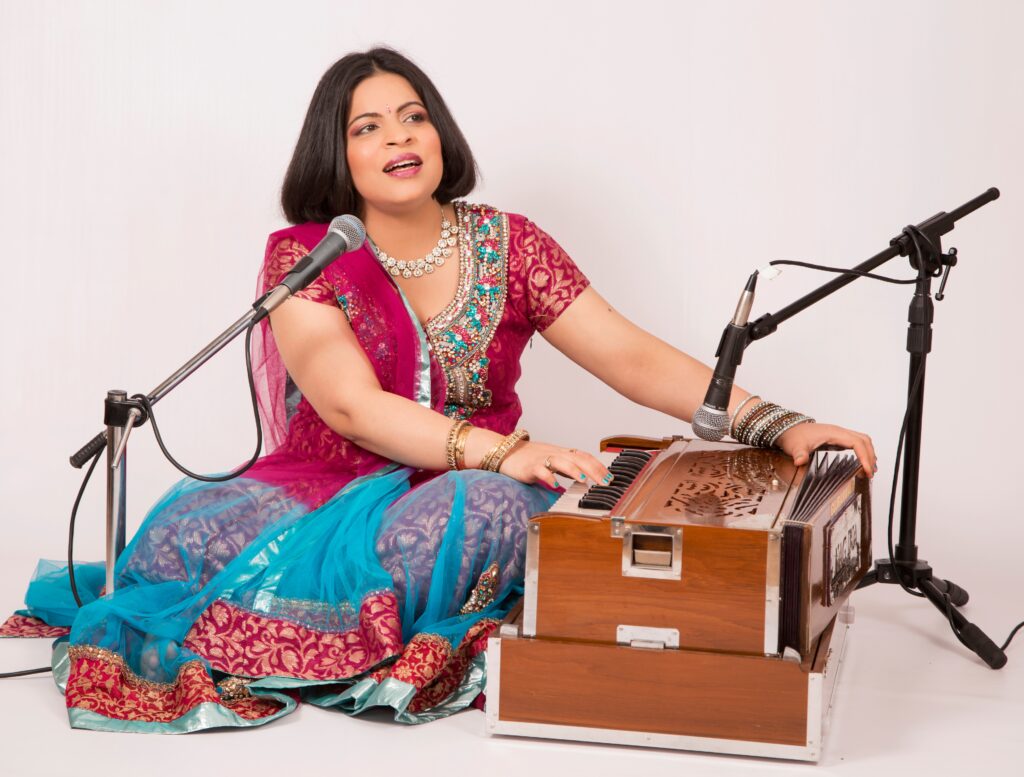 Go to payment
Class Information
Students learn different traditional and scientific methods to enhance the tonal quality of voice, its pitch and projection.
Each lesson begins with vocal exercises to strengthen and improve the quality of voice. The students would learn different forms of Indian music such as classical music, different ragas and they can learn to sing different tunes of Bollywood music. In addition, the students also learn basics of playing Harmonium. The emphasis of the classes is to improve and develop vocal skills and to give an insight into Indian and Bollywood music.
Contact Pooja Angra on education@artasia.org.uk for queries.
Download forms
Singing and Harmonium Beginners Timetable Summer 2022

Download

Singing and Harmonium Payment Form Summer 2022

Download

Class Registration and emergency contact form Summer 2022

Download
Payment