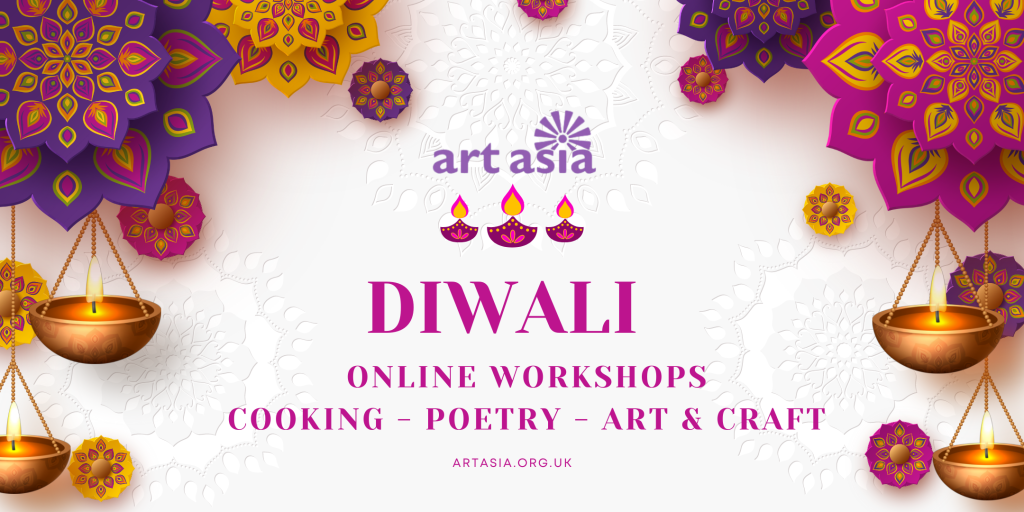 In celebration of Diwali later this month, we are delighted to host 3 FREE online workshops this weekend featuring cookery, poetry and arts & crafts.
Saturday, 15th October – Cooking Workshop by Poonam Paranjpe
(2:00 pm to 2:45 pm online via zoom)
The Diwali celebrations cannot be authentic without the serving of specific types of food during this auspicious occasion. Join Poonam in this exciting workshop where she will be teaching how to make an authentic & Savoury snack & a delicious sweet.
Sunday, 16th October – Poetry Workshop by Susmita Bhattacharya
(10:30 am to 11:30 am online via zoom)
Diwali is here! Why not write a poem about the festivities, the fireworks, the fun, the food and share with your family and friends? Come along to this poetry workshop along with your family and spend some time on a Sunday morning writing poetry together with Susmita Bhattacharya.
Susmita is a writer and teacher. She led the Mayflower Young Writers in Southampton for many years and runs the ArtfulScribe Online Junior Writers Club.
Sunday, 16th October – Art and Craft Workshop by Rajeshwari Mahajan
(11:30 am to 12:00 noon online via zoom)
Lean to make homemade Lanterns and join Rajeshwari in this fun filled workshop to light up your home this Diwali!
Please note: The Zoom link will be shared 1 day before the workshop.