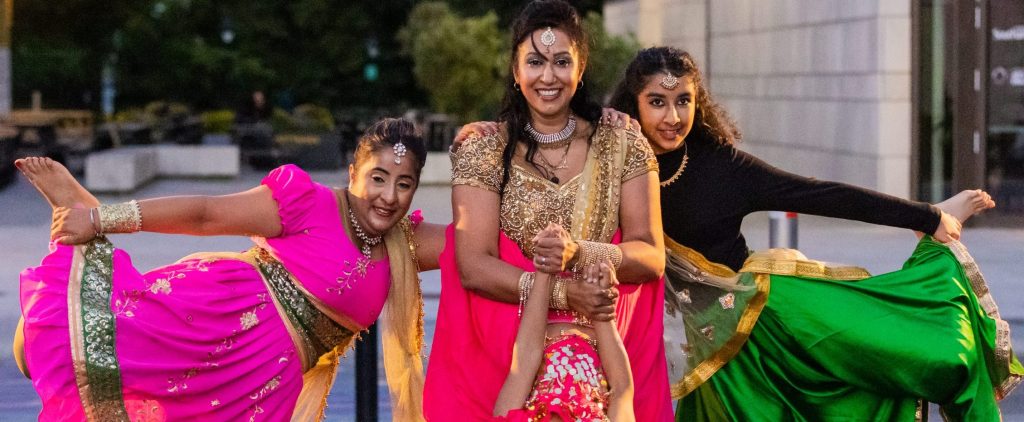 Learn a variety of South Asian music and dance artforms throughout the year
At Art Asia we offer a variety of music and dance classes for all ages and abilities, led by professional performers and tutors. We also offer the opportunity for our students to perform throughout the day at the Southampton Mela Festival. Students also get to perform at our Art Asia Annual Event, usually held in December, as a showcase of what they have learnt throughout the year. There will be group performances in Bollywood, Kathak, Bharata Natyam as well as singing and Harmonium performances.
Our classes are friendly, fun and welcoming. We cater for the individual, whether you are a beginning trying out something new or looking to develop to the next stage and develop your learning.
Each class is led by professional tutors and celebrated performers.
Vidya Thirunarayan leads the Bharata Natyam classes & Carnatic Music Classes
Pooja Angra leads the singing and harmonium classes,
Rakhi Sood leads the Bollywood and Kathak classes.
Find out more about all music and dance classes here.